| | |
| --- | --- |
| Posted on March 25, 2020 at 6:20 PM | |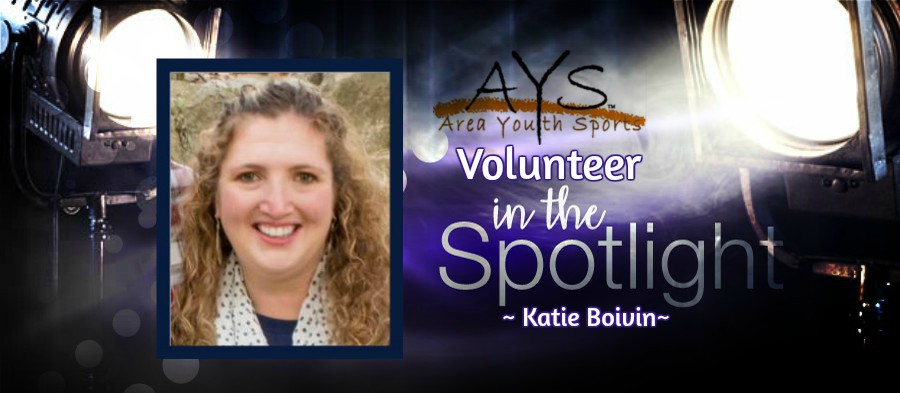 AYS Volunteer in the Spotlight is Katie Boivin.
Do you have kids involved in AYS? (I know you do but this is for the people )
I have a 10 almost 11 year old Boy Drew.
What sports have you coached?
I've coached soccer and basketball and have helped coach baseball.
Where did you grow up?
I grew up in Livermore Falls, and have always been involved in AYS sports even as a young child.
Youth sports that you played?
I grew up playing soccer, field hockey, basketball, softball, and golf team
What is your career?
I am a Dental Hygienist working at Community Dental
What have you enjoyed most about participating/volunteering with AYS sports?
My family is from this close knit community of Jay, Livermore, Livermore Falls, and back then even Fayette (which in the early 90's had a huge softball team) my dad and several of my aunts and uncles have been on the AYS board, boosters, announced games, refereed, and have coached several teams through the years.
I've always loved how AYS keeps the kids active, involved, learning and social with kids their own age. The success of this program lies directly on the volunteers that help. Especially this last year my son has moved to a higher level which I've had to take to YouTube to help my coaching skills, I've looked up drills, ball handling skills and different plays to put together a play book for the kids. I really enjoy seeing how the kids improve throughout the season, it feels good to see a player who can't reach the rim score a basket in a game, or dribble a ball down and finally use a fake out move to get open. It takes a whole community to raise a child and that is proven by all the great people that keep AYS a success.
*THANK YOU KATIE FOR ALL YOU DO FOR OUR AYS PROGRAM. WE APPRECIATE YOU!*
Categories: None